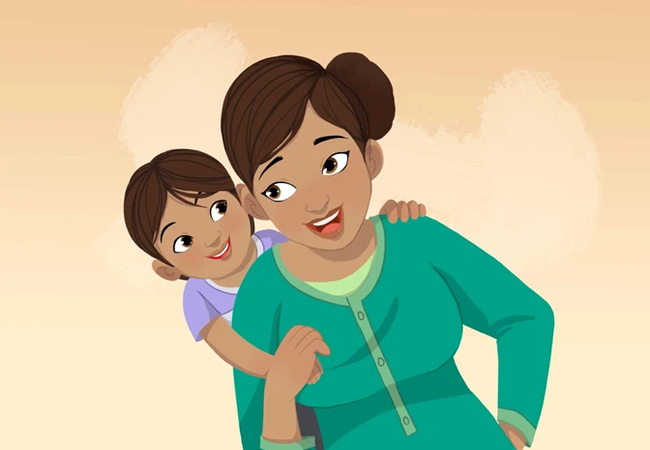 What is Mum's Magic Hands?
Mum's Magic Hands (MMH) is an approach jointly developed by Oxfam and Unilever's Lifebuoy soap.
It encourages behaviour change in key areas like handwashing with soap and Covid-19 prevention measures. MMH is unique because it uses emotional nudges around nurturing and affiliation and can be used to enhance ongoing or new WASH programmes to change and save lives.
MMH materials include an engaging story that forms the core narrative of the programme, games and interactive activities such as scratch cards and certificates, and several 'nudges' including stickers and visual reminders.
Note that Mum's Magic Hands is not a standalone programme, but rather a set of activities that can be integrated into public health and hygiene promotion programmes. The guidance documents suggest a way to do this, but it is ultimately up to the implementing team to find the most effective way to incorporate MMH activities into a larger programme.
Anyone who is interested in rolling out the MMH approach is able to access a range of guidance documents to support with implementation. The package of resources includes guidance for trainers and MMH Champions on planning, implementation, and post implementation of the approach, with straightforward steps. Many of the documents are available in different languages and have been tailored for use in different contexts.
A Field Guide is available in both English and French and there is plenty more available in our Resources section.